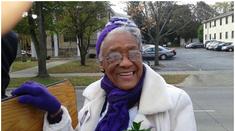 Dr. Fannie Hicklin, class of 1939, who celebrated her 98th birthday on July 21st, was Grand Marshall of the 2016 Homecoming Parade at University of Wisconsin, Whitewater. Dr. Hicklin retired from the University which houses a theater bearing her name.
---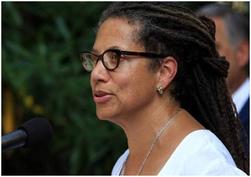 Nikky Finney, Class of 1979 earned a place in history at the National Museum of African American History and Culture in Washington, DC. She won the National Book Award for poetry in 2011 and her widely circulated five minute acceptance speech is now a video on display in the National Museum tying past and present together in a "collage of history" of African Americans in the south.
---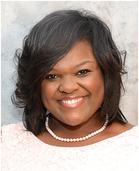 Kerisha Wilson, Former Student, was named a recipient of the Albany (GA) Herald's "40 Under 40) list for 2016. Kerisha has worked at Albany Technical College, where she is Retention Coordinator, since June 2015. A daughter of Melvin and Conitha Wilson and a native of Talladega County, Kerisha received her bachelor's degree from Alabama A & M and went on to earn a master's degree from Argosy University in Atlanta, GA.
---

Henry L. Coaxum Jr., Class of 1973 is one of seven recipients of the 59th Annual Weiss Awards, hosted by the New Orleans Council for Community and Justice, recognizing outstanding community leaders who exempilfy civic and humanitarian contributions to furtherance of human dignity.
---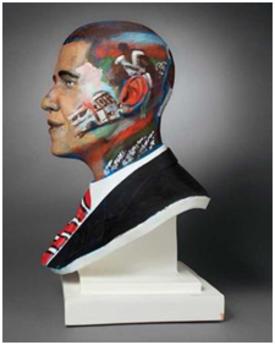 Dr. Art Bacon, class of 1961, continues to make headlines. Most recently he was the featured artist for an exhibit at the Unitarian Universalist Fellowship in Athens, GA. The exhibit, June 5 – July 17, opened with "In Conversation with Art Bacon" facilitated by Dr. Valerie Babb, Director of the Institute for African- American Studies of the University of Georgia and included Dr. Bacon's signing of Visions of Our 44th President, a book of photos and commentary from each of the 44 nationally selected African-American artists who participated in an exhibit at the Charles H. Wright Museum of African-American History in Detroit, Michigan. Each of the artists painted a life sized bust of President Barack Obama. Dr. Bacon's version of the bust features a series of images paying tribute to struggles of African-Americans. Dr. Bacon's life-sized bust, pictured here, is entitled From There to Here.
On another note, the site where Dr. Bacon was savagely beaten in 1961 for sitting in a "whites only" section of the Anniston, Alabama bus station is now a part of the Anniston Civil Rights Trail. Ten newly installed historical signs marking The Trail were unveiled in June with a ceremony at 17th Street Baptist Church observing the landmark.
---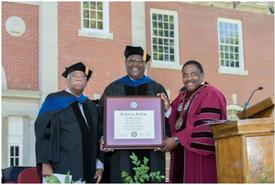 Henry L. Coaxum Jr., class of 1973, was the recipient of the Honorary Doctor of Humane Letters degree from the College during the 141st Commencement Exercises. In addition to his demonstration of business acumen during his tenure with McDonald's Corporation, Henry was recognized for his ongoing commitment to community service for which he has been honored numerous times by various entities. In May 2014, Coaxum was keynote speaker for the Talladega College Alumni Banquet. At that time he pledged $250,000 to be paid over ten years. As he received this most recent honor, Henry made public the early completion of his pledge to Talladega College by presenting President Billy Hawkins with a check in the amount of $120,000.
---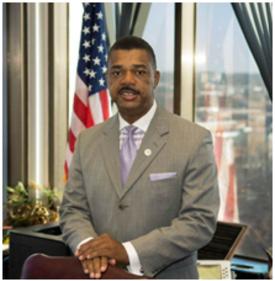 Isaiah Hugley, class of 1975, a member of our Board of Trustees, is Columbus, Georgia's first Black city manager. When appointed assistant director of Metra, the local transit authority, Isaiah was the first Black director in the history of consolidated city government in Columbus. He received the Pillars of Professional Management Award from the Georgia City/County Management Association in 2015. The award recognizes notable contributions to the growth and advancement in Georgia local government through a record of service. More recently, in February 2016, Isaiah and his wife, Carolyn, who is Georgia State Representative for House District 136 and House Minority Whip, were honored. The couple was presented the Legacy of Leadership Award at the 31st Annual Black History Month Observance Breakfast at the Columbus Convention and Trade Center.