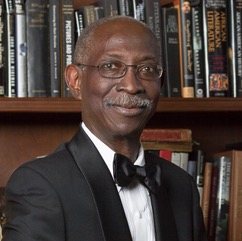 December 2, 2019
Greetings Talladegans and Friends,
I hope that you had an amazing 2019. On behalf of the Talladega College National Alumni Association I want to thank you sincerely for your support over the past year and wish you a happy, safe, healthy and prosperous 2020.
Since becoming president, I have had calls and other correspondence from alumni and friends offering advice and support or expressing concerns. I appreciate the engagements and hope that you will continue to reach out. Recently I received an email about an online journal article titled "30 universities that aren't worth the money." This article, and a similar one from earlier in the year, circulated through several internet and social media sites. These surveys ranked colleges and universities based on the career paths and salaries of alumni who had been out for 20 years. The person contacting me was concerned because our alma mater was on the list. In response I noted that there are other publications that show Talladega College in a positive light, listing it as one of the best institutions for African American students (www.money.com) and a bargain for any student (www.kiplinger.com) In each case it depends on the metrics used and how you choose to interpret them.
As we enter the third decade of the twenty-first century, we have many reasons to be optimistic about Talladega College. Student applications and enrollment continue to increase, new facilities are coming online, and older facilities renovated and improved. There are opportunities being discussed that, if they reach fruition, will expand the footprint of the campus, transform the look of West Battle Street, and enhance Talladega College's role as the economic driver of the city. This potential is easy to forget or ignore when you read the negative press about HBCUs in general, and Talladega specifically. The administration, trustee board, alumni and friends must remember our history, celebrate our achievements, and invest in our future. Let's enter this New Year informed and committed.
Russell Holloway, '70
Strategic Planning Committee
| | | |
| --- | --- | --- |
| Committee | Chair | Contact link |
| Bylaws | Leroy Frazer | |
| Communications/Branding | Racquel Lipscomb-Peck | |
| Fundraising | Ralph Harper | |
| Membership | Norman Campbell | |
Legacy Fund Campaign Contributors