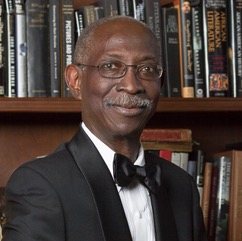 August 19, 2019
Greetings Talladegans and friends,
I recently attended a retreat that addressed issues related to identifying and nurturing potential donors. The facilitator emphasized the importance of having a clear statement of your value proposition—what sets you apart from your competition—and having a message that articulates it to your targeted supporter. In reviewing several articles that referenced Talladega College I found one article that gives a succinct presentation of our value proposition. Paraphrasing the July 26, 2019 edition of Kiplinger's Financial Report we can state that Talladega College, Alabama's oldest private historically black liberal arts college, has a sticker price before aid that is among the 10 lowest for all of our schools. With a 16-to-1 student-faculty ratio and a strong foundation in the liberal arts, Talladega College ensures that students get plenty of personalized attention. One of its core values is putting students first, and one way it accomplishes that goal is by allowing its students to graduate with minimal debt. I like this statement's clarity and brevity. There are other articles that present our school very positively and I have shared them with supporters and potential donors. They can be accessed at these links: https://www.hbcucampaignfund.org/hbcunews/2019/06/18/hbcu-chancellor-and-president-spotlight-dr-billy-c-hawkins-president-of-talladega-college/
https://www.chronicle.com/article/Most-Colleges-Have-More-Women/246777
As you are aware, students arrived on campus in the middle of August. Many new and returning students received packets of schools supplies provided by TCNAA chapters and individuals. Projected enrollment for the fall semester is 1250 students. While the reinstatement of athletics and the formation of the bands are obvious contributors to the growth in enrollment, we should not overlook the efforts at recruitment reported by TCNAA chapters. Most chapters have taken seriously the charge to recruitment and I have anecdotal evidence of your efforts. I welcome photos and brief narratives that we can post to our website.
Two important events on the not too distant horizon are the 2019 Founders' Weekend and the 2020 Triennial. You may have received notification from the Office of Institutional Advancement of the schedule change for Founders' Day. The celebrations, traditionally held the first week of November, are moved to the second week, starting on the fourteenth. The delay was to give extra time to complete construction of the student center and the museum. Ribbon cutting for both buildings is scheduled for Friday, November 15. If you are on campus please plan to sit in on the TCNAA Board Meeting on Thursday. The 2020 Triennial will be held in Birmingham, Alabama, July 23 through July 26. I will notify you of the host hotel and other accommodations as soon as contracts are final. Preliminary information from the planning committee suggests that some activities will held on campus. Look for greater detail in upcoming correspondence.
If you visited the TCNAA website recently you may have noticed that there is activity in the Marketplace section. These are paid promotions that bring in some revenue to the association. One of the ads is for Own the Change, a soon to be released book authored by our fundraising chair, Ralph Harper. You may recall Ralph's letter from our last distribution, which included the book's dedication to Talladega College. Purchasing a volume through the Marketplace link will generate a contribution to the school. Ralph's letter is available on the website as (webmaster's link). Another Talladegan, physician and poet Bess Jones, has also designated our alma mater as the beneficiary of proceeds from the sale of her book, Songs of Love and Loss. It is available at Amazon.com. Your support of these authors is another way to generate funds for the college.
One of the four purposes of this organization, as stated in our by-laws, is "To provide resources, both human and financial, for the furtherance of the continuing growth of Talladega College…" This year, as was the case in 2018, the Legacy Campaign Fund is our primary fundraiser. Our current theme—Step Up for Dega—has several connotations. First, to those Degan and friends who have not given recently, it suggests that it is time to make that commitment and contribute. To regular contributors, including those of you who have made a 2019 donation, it is an appeal for you to "up your game' and increase your level of giving. For all of us it is a call to do the difficult next step and challenge Degans and friends in our social, professional, political, and religious networks to give. If each of us were to get just one additional person to support the Legacy Campaign we would see a multifold increase in our support for Talladega College. Please join me in making that effort.
Russell Holloway, '70
President
Strategic Planning Committee
| | | |
| --- | --- | --- |
| Committee | Chair | Contact link |
| Bylaws | Leroy Frazer | |
| Communications/Branding | Racquel Lipscomb-Peck | |
| Fundraising | Ralph Harper | |
| Membership | Norman Campbell | |
Legacy Fund Campaign Contributors