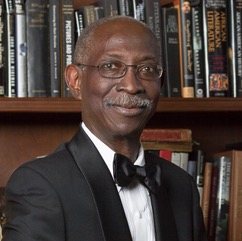 June 12, 2019
Fellow Talladegans and friends,
I hope that you had a safe and enjoyable Fourth of July Holiday weekend. When I was growing up in Northwest Florida it seemed as if there was an eternity between the Fourth and the start of the next academic year. It is difficult to believe that new students will arrive at 'Dega in just over a month. While the period between New Year's Day and the Fourth still seems interminably long, the time between the Fourth and the end of the year flies. This is a reminder to me and to you that we have a short amount of time to achieve an ambitious plan. The TCNAA is counting on your participation.
There is potential good news for recent graduates of Talladega and other HBCUs. The UNCF has announced a loan forgiveness program for persons between the ages of 18 and 35 who have excessive student loan debt. Students that maintained at least a 2.5 GPA, graduated within five years, with student loan payments exceeding 25 percent of monthly income, are eligible to apply. For a detailed description search for student loan forgiveness at www.jbhe.com.
Our Director of Alumni Affairs, and I are optimistic about the proposed alumni mentoring initiative. Mr. Pina expects to connect students with mentors early in the academic year, and we anticipate in-person sessions with some alumni/student partners during Founders' weekend. There is a possibility that the celebrations will be delayed by a week so that participants can enjoy the use of a newly opened student activity center. I will alert the membership of the date once I receive final notification from Mr. Pina. You can also check the college website (http://talladega.brinkster.net) for updates. Mr. Pina and staff from the Institutional Advancement Office will be reaching out to alumni to ask for updates of addresses, emails, and phone numbers. Please respond to those inquiries.
I've seen email traffic indicating that many of you are providing input to the four committees that were established based on recommendations in the TCNAA Strategic Plan. Please continue to give committee chairpersons your recommendations. Their contact information was provided in an earlier communication, and you can always send your suggestions to me.
I hope that some of you will take advantage of the college sponsored trips to Puerto Rico and the Mediterranean. These excursions are coordinated through the Institutional Advancement Office. Emmanuel Pina informs me that there is an update to the Barcelona trip with new departure cities and prices. Go to https://www.efcollegestudytours.com/professors-trip/2233404vy for the latest information.
When preparing these updates, I try to think of novel ways to get into the discussion of fundraising and giving. During a recent search I encountered two acronyms that categorize persons who are potential contributors to an annual campaign. These persons are described as those who gave Last Year, But Unfortunately Not This year, or they gave Some Years, But Unfortunately Not This year. These potential donors are referred to as LYBUNTs and SYBUNTs (google it.) My searching did not reveal an acronym for donors who reliably give on an annual basis. Ideally, we want the reliable annual giver—a strong supporter who is dedicated to the institution, and actively engaged with the organization. So, we should target a dedicated, engaged, annual giver who is a strong supporter. It may be a little cheesy, but a convenient rearrangement gives us Dedicated, Engaged, Giving Annually, Strong– DEGA Strong. I am sure we can count on you to be DEGA Strong for the Legacy Campaign Fund. We need your contributions.
Russell Holloway, '70
President
Strategic Planning Committee
| | | |
| --- | --- | --- |
| Committee | Chair | Contact link |
| Bylaws | Leroy Frazer | |
| Communications/Branding | Racquel Lipscomb-Peck | |
| Fundraising | Ralph Harper | |
| Membership | Norman Campbell | |
Legacy Fund Campaign Contributors