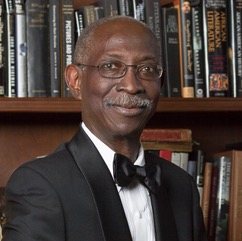 March 13, 2019
Members of the Talladega Family,
It is my responsibility to inform you that Dr. Eugene Cain has tendered his resignation, effective March 10, 2019, as president of the Talladega National Alumni Association. The Executive Committee of the association met on March 11th and confirmed me as the new president for the current term.
In the brief time that Eugene served as president, he made some major contributions to the organization. As you recall, he was elected to the presidency during a period of upheaval and dissent—fueled by the participation of our band in the inauguration parade for Donald Trump. Eugene's focused approach was instrumental in restoring a measure of calm and unity to the national organization. His creation and promotion of the Legacy Fund Campaign raised alumni giving through the TCNAA to levels unmatched in recent history. Eugene was the driving force behind the redesign and deployment of the association's website. Dr. Cain informed me that he will remain financially and personally involved with the alumni association and I look forward to his continued participation.
The stated purposes of this organization are to provide effective communications, to recruit students to attend Talladega College, and to raise funds to support the students, programs, and goals of the college. The entire association board and I remain committed to those activities. So it is important to take this opportunity to remind you of the two current fundraising campaigns.
As previously announced, Talladega College is being promoted as the School of the Month (March) by the Tom Joyner Foundation. The announced goal of this campaign is $100,000 with contributions funneled through the foundation. Simultaneously we are also asking for your contribution to the Legacy Campaign Fund and its goal of $150,000. The board acknowledges the apparent conflicting messages of promoting both campaigns, but stresses that contributions to either or both benefit Talladega College. We are confident that we can rely on your support for these campaigns.
I will be reaching out to individuals and chapters seeking your support, your concerns, your ideas, and your participation. You can reach me at my email address (rholloway4@nc.rr.com) or call me at (919) 740-3549. Together we can continue to grow the organization and support Talladega College. I am eager to get to work.
Sincerely,
Russell Holloway, '70