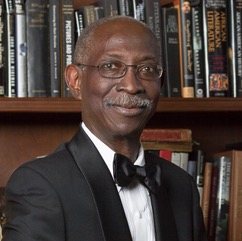 January 29, 2020
Fellow Talladegans and Friends,
As we prepare for 2020 I cannot help but reflect on 2019 with some degree of satisfaction.  My communications and visits with chapters show an engaged alumni. Chapter recruitment activities contributed to a record student enrollment, and the second year of the Legacy Fund Campaign shows that we are nurturing our culture of annual giving.  I am optimistic that you will continue to support both the college and your national alumni association.
This is an important year for the college and for the TCNAA.  In late January many of you will be on campus for the opening of two new facilities and to celebrate the installation of the Amistad Murals in their new home.  Additionally, President Hawkins and members of the administration continue to be recognized for leadership in higher education and service to HBCUs.
In May the TCNAA membership will elect leadership for the 2020 – 2023 term, installing those officers at Triennial XVI in Birmingham, Alabama.   Persons who have paid national dues can vote in the election and are eligible to run for national office. We seek candidates who understand the challenges of working with volunteers, who have a vision for improving the TCNAA, can communicate effectively with alumni and friends, and who are committed to supporting Talladega College and the TCNAA.  We need candidates for the following positions:
President
Vice President
Secretary
Financial Secretary
Treasurer
Click HERE for a description of each office and details on how to submit a nomination.
I must emphasize that only financially active members will receive a ballot for the 2020 election.  Ballots will be mailed by April 1st, so I encourage you to pay your dues early.  Dues for the TCNAA are now $50.00 per year.  There are a few ways you may pay dues:  1) by paying through your local Chapter; 2) via our website – www.TCNAA.com; or 3) by mailing a check, made payable to the TCNAA, to: Mr. Norman Campbell,  Financial Secretary; P.O. Box 260881; Tampa, FL 33685.
If you have any questions about the election process, candidate recommendations or candidate criteria, please contact me, or any member of the Nomination Committee, listed below.  For click HERE for information about Triennial XVI.
Sincerely,
Russell Holloway, '70
Nomination Committee:
Marva I. Goff, Chair (marvagoff@hotmail.com)
Marilyn Hatcher Daniels (mzmardan@aol.com)
Denise Perryman (dperryman5378@att.net)
Ja'nelle La Croix (bebebleu05@yahoo.com)
Legacy Fund Campaign Contributors