LeRoy Goff, Jr.  Class of 1975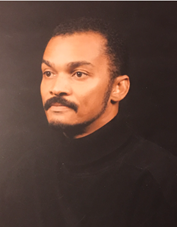 LeRoy Goff, Jr., 67, of Richland, WA, passed away on June 2, 2021.
Born on August 20, 1953 in Charleston, SC LeRoy was a son of the late Leroy Bub Goff and Gloria Edwards Goff.  LeRoy graduated from Rivers High School as valedictorian, matriculated to Talladega College and earned a Master's Degree in Engineering at Washington University in St. Louis, Missouri. Upon graduation, his career in engineering has taken him to reside in Minneapolis, Minnesota, Melbourne, Florida, Los Angeles, California, Santa Fe, New Mexico, Las Vegas, Nevada, Augusta, Georgia, Manhattan, New York and lastly, Richland, Washington State, where he spent the last seventeen years as a Nuclear Engineer.
LeRoy has enjoyed his travels in and outside of the United States. He was a health and exercise enthusiast, skier, motorcyclist, and loved to visit and entertain friends and relatives.  A strong believer in education, he was a major scholarship contributor of HBCUs, contributing his time and resources to Habitat for Humanity and other community organizations. LeRoy attended St. Joseph's Parish in Kennewick, Washington, and was very proud to be a Life Member of Omega Psi Phi Fraternity, Incorporated.
LeRoy is survived by his sisters and brothers, Cynthia Goff Neal, Marva Goff, Darryl G. Goff, and Kendel Goff, along with a host of cousins, nieces, nephews and other relatives and friends.
Pastor Maurice Perry Dukes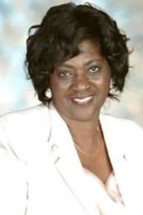 Pastor Maurice Perry Dukes passed away on February 1, 2021.  A private Celebration of Life services was held February  9th, at Willie A. Watkins Chapel in Lithonia, Georgia.
Pastor Maurice Perry Dukes was born on January 18, 1946 in Perry County, Marion, Alabama.  She was a National Honor Society student at Ullman High School (Birmingham, Alabama), graduating in 1964.  She enrolled at Talladega College, earning a Bachelor of Arts degree in Marketing and Economics, and a Teaching Certificate in Secondary Education. Maurice also studied at the University of Alabama (Tuscaloosa) and Dartmouth College (Hanover, New Hampshire.)
Maurice began her professional career as an economist at the US Department of Labor and the Department of Energy.  After serving ten years with those agencies, she founded M. Dukes and Associates Real Estate, a leading firm in the Metropolitan Atlanta area.  She was a life member of the Atlanta Board of Realtors Million Dollar Club. Although she specialized in residential properties she served as a consultant on church expansions and financing.
While at Talladega she was inducted into Chi Chapter of Alpha Kappa Alpha sorority, Incorporated.  Realizing the importance of advocacy and social change she emerged as a charter member, and one of the first Basileus of Lambda Epsilon Omega Chapter, Decatur, Georgia of Alpha Kappa Alpha, Incorporated.
Pastor Maurice Perry Dukes was licensed to minister in 1991 and ordained in 1994, appointed local pastor of Faith Center Church (1999), and later on emerging as pastor of Cornerstone of Faith Christian Ministries.  She was active in many ministry organizations including the International Fellowship Churches (IFC), ELAH, and the Pastoral Ministry Group.
Pastor Dukes is survived by her children Brian Elliott Dukes and Stacie Lauren Dukes, grandchildren  Kaleb Dukes and Aunjere Dukes, six siblings(a sister and niece who are also Talladega College alums), and a host of other relatives and friends.
Charles Brightharp '70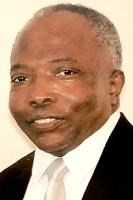 Mr. Charles Brightharp of Trenton, South Carolina died Friday, March 5, after an extended illness. A memorial service was held on March 11, at the Mount Canaan Baptist Church Campus Grounds.
Charles was born on November 5, 1952, the son of Viola Broadwater Brightharp and Rev. Robert Brightharp, Sr.  He attended school in Edgefield County, graduating in 1970 from W. E. Parker High School.  He enrolled at Talladega College in the fall of 1970, graduating in 1974 with a degree in History. On July 1, 1974 he married Mary Alice Turner.
Charles was employed at the US Department of Energy Savannah River Site where he served as Manager, Nuclear Procedures. He retired from that facility in 2010. In retirement he enjoyed the outdoors, especially hunting and fishing. He was a member of the Mount Canaan Baptist Church in Trenton, where he served as a member of the Trustee Ministry.
In addition to his parents and beloved wife, he was preceded in death by his brother, Jesse Brightharp and son, Darius Hightower. Survivors include his children, Charles Jamall (Irricca) Brightharp, Robert Rashad Brightharp, MD, Shayla Hightower, and Terrance Taipa (Shannon) Brightharp; two brothers, Robert (Katie) Brightharp, Jr., Rev. Dr. John R. (Brenda) Brightharp; four sisters, Blanche B. Reynolds, Rev. Dr. Sallie B. (Calvin "Leon") Cooks, Beverly Brightharpp and Phoebe B. (Deon) Dunbar: sisters-in-law, Dorothy T. Dunn, Martha T. Williams, Dr. Myrtis Y. Brightharp-Walker, Linda Turner, and Elizabeth T. Wheeler; brothers-in-law, Willie J. (Janice) Turner, Robert (Gail) Turner, Jr., Calvin Turner and David Smith; 8 grandchildren, one great grandchild, a devoted friend, Ruby B. Cain, and a host of other relatives and friends.
Herbert H. Greene M.D.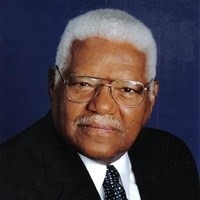 Dr. Herbert H. Greene of Miami, Florida passed away on December 25, 2020.  Funeral services were held on January 8th at Christ Fellowship Church, Palmetto Bay, Florida.
Dr. Greene was the oldest of three children born to Daniel and Elnora Green in Roanoke, AL. He graduated from Talladega College in 1955 and Howard University College of Medicine in 1959.
In 1958, he married Vivian M. Buggs and this union bore three sons. He served as a medical officer in the United States Navy and completed his residency at St. Joseph Hospital - Flint, MI. Dr. Greene moved to Richmond Heights and opened his private practice in 1964. In 1970 he joined two other doctors to form South Florida Emergency Physicians Group which staffed the doctors for the Emergency Room at Baptist Hospital. He practiced in the Emergency Department until he retired in 1998.
Dr. Greene served as Chair of Baptist Health Medical Group Board of Directors, on the Baptist Health Board of Trustees and the Board of Directors of Homestead Hospital. He was a charter member and Deacon at Second Baptist Church of Richmond Heights and served the last 20 years faithfully in ministry at Christ Fellowship. He was recognized by numerous medical and civic organizations and was a member of Omega Psi Phi Fraternity, Inc for over 65 years.
Dr. Greene is survived by his wife Vivian, three sons: Herbert (Pamela Perry), Jeffrey (Dr. Toya Dotson) and Howard (Natalia Chin) and nine grandchildren: Jordan, Charmaine, Solomon, Nicholas (deceased), Joel, Christen, Kayla, Grace, Kyle and Emmanuel.
Charles Hunter, Jr.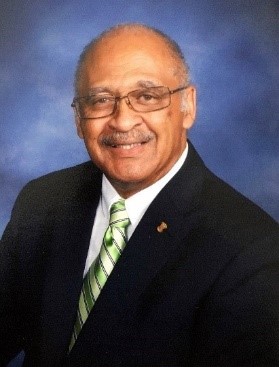 Charles Hunter Jr. of Houston, Texas died on November 30, 2020. Private funeral services were held on December 9th at Carl Barnes Funeral Home in Houston.
Charles was born on June 15, 1947 in Selma, Alabama. He was the only child of Charles "Charlie" Hunter Sr. and Lillie Belle Burroughs Hunter. Charles was a member of the Boy Scouts of America, attaining the rank of an Eagle Scout. He was educated in the Mobile, Alabama public school system and graduated from Central High School in 1965. He then attended Talladega College and graduated in 1969 with a Bachelor of Arts degree. While there he met the love of his life, Jewell Thompson. Charles and Jewell married in July 1969. To this union two sons were born, Charles Hunter III and Vernon David Hunter.
Charles served two years in the US Army, honorably discharged in 1971. His 33-year career with Texaco, Inc included time as a Marketing Representative in Birmingham, Alabama, and as a Credit Representative in Houston. Charles retired in 2004 because of declining health.
Charles was a faithful Life Member of Alpha Phi Alpha Fraternity. He was a devoted father and participated with his sons in Boy Scouts, was President of the PTO when they were in high school, and President of the Willowridge High School Band Boosters.
In 1982 Charles became a member of the Brentwood Baptist Church in Huston, Texas serving as a deacon for 13 years. He was a faithful bass in the church choir from 2006 to 2016 until his health no longer permitted him to continue. He Traveled with the Senior Adult Ministry and went on numerous trips around the United States.
Charles leaves to cherish his memory, his wife Jewell Thompson Hunter; sons, Charles Hunter III (Shondra) and Vernon Hunter (Timberly Gilford); brother, Kayser "Billy" Dunning (Helen); sisters, Bobbie Jean Blount (Wilson), Martha P. Beard (Savoyd) and Rose James; grandchildren, Karell, Kaya, Dayja, and Brea Hunter; many nieces, nephews, and cousins; and "extended family friends".
Shirley Ann Simmons-Sims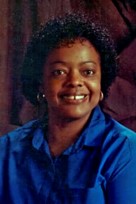 Shirley Ann Simmons-Sims died on October 26, 2020 in Talladega, Alabama.  Graveside services were held on Sunday, November 1, 2020, at Pine Hill Memorial Park.
Shirley Ann Simmons-Sims was born on August 3, 1945, in Talladega, AL. She was the oldest child of Robert Simmons and Erie M. Simmons. Shirley attended Talladega City Schools, graduating from Westside High School in 1963. In 1967 she graduated from Talladega College with a Bachelor of Arts Degree. Shirley earned a Master of Arts Degree in Special Education from the University of Alabama; a Special Education AA degree in Special Education from the University of Alabama; Educational Specialist (ED.S) degree from Jacksonville State University. She did additional studies in English at Howard University, Washington, D.C.
In her career Ms. Simmons-Sims served as an English and Social Studies teacher and Chair of the Special Education Department for the Talladega City Board of Education as well as Adjunct Professor of English at Talladega College. Ms. Simmons-Sims was a member of numerous educational, civic, social, and religious organizations. She served on the Talladega City Board of Education as Chair from August, 1999-2019.
On November 18, 1989 she married Horace Edgar Sims of Ashland, AL. They were married for 27 years. Ms. Simmons-Sims was a member of the Mount Canaan Baptist Church where she served as a member of the Mass and Inspirational Choirs, Deaconess and Assistant Sunday School and Bible Study teacher.
Shirley Simmons-Sims is survived by three sisters: Pearl Elaine Smith of Lincoln, AL; Deborah Simmons-Jones (Houston) of Talladega, AL; and Mary Oden of Talladega, AL; a brother, Michael Swain of Virginia; adopted son, Dr. William David Scott of Atlanta, GA; a special friend and teacher, Mrs. Rachel Pace-Jones, of Atlanta, GA, and a host of nieces, nephews, great-nieces, great-nephews, god children, cousins, other relatives, and cherished friends.
Rinzee Stansberry, Sr.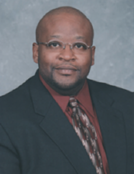 Rinzee Lee Stansberry, Sr.  died on October 27th, 2020. Graveside services were held on October 31st in Newberry, South Carolina.
Rinzee Stansberry was born December 20, 1968 in Indianapolis, Indiana, the son of Daisy C. Moore and Luke Stansberry.  A product of the Indianapolis Public School System, Rinzee graduated with a Bachelor of Arts degree from Talladega College in 1991. He was inducted in Omega Psi Phi Fraternity in 1989. Rinzee attended Miami University in Oxford, OH and Payne Theological Seminary in Wilberforce, Ohio where he completed graduate course work towards a Master of Divinity degree. While at Talladega College he met the love of his life, Pamela Andra Daffin of Linden, AL.  They were married on May 9, 1992 at Jacob's Chapel CME Church in Talladega, AL. Their union was blessed with three children.
After entering the Ministry in 1996, he served as an Associated Minister at Union Baptist Church (Columbia, SC), Zion Baptist Church (Lebanon, OH), and the Brookland Baptist Church (West Columbia, SC).  In 2015, Rev. Stansberry became the Pastor of New Enoree Baptist Church, Newberry, SC.  He was also past under-shepherd of the Mt. Olive Baptist Church, Ridgeway, SC.  Over the years, Rev. Stansberry has been active in Prison, Brotherhood, Christian Education, and Preaching Ministries.
Reverend Stansberry had over 28 years of professional experience in Information Technology including his service as Assistant Director of Institutional Research and Assessment at Miami University, Oxford, OH; IT Manager at NCR Corporation, Dayton, OH; Teradata Specialist at Teradata Corporation, Columbia, SC; Independent Verification and Validation Consultant at the University of South Carolina, Columbia, SC; and IT Program Manager at the South Carolina Judicial Department, Columbia, SC.
Rinzee Stansberry was an extraordinary husband, father, friend, and minister of the gospel. Reverend Stansberry is survived by his wife of 28 years, Pamela; two daughters, Briana Ulaire Stansberry, and Kimberly Andra Stansberry; a son, Rinzee Lee Stansberry, Jr.; mother, Daisy C. Moore of Indianapolis, Indiana; sister, Jacqueline Young of Indianapolis; Dr. John Stansberry (Debra) of Gaithersburg, Maryland;  James Moore of Oakland, California; trusted companion, Lady "Pup Pup" Stansberry; and a host of nieces, nephews, relatives and friends.
Dr. Charles B. Fancher, Sr., Class of 1941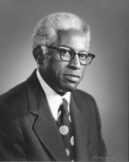 NASHVILLE, TN —Influential Higher Education Leader, Dr. Charles B. Fancher, Sr., age 99, was born October 19, 1920 and transitioned peacefully on Monday, October 5, 2020, two weeks before his 100th birthday. He graduated from Talladega College in 1941, and received his PhD from the University of Wisconsin, Madison.
Dr. Fancher, a native of Brighton, Alabama, was deeply involved in his adopted city. He was a longtime member of First Baptist Church, Capitol Hill and was ordained as a Deacon in 1987 and served on numerous church committees.
Following a career in higher education that spanned nearly 30 years, Dr. Fancher retired in 1985 as Associate Vice Chancellor for Academic Affairs of the Tennessee Board of Regents, which governs 40 colleges and other post-secondary institutions across the state.
His service at the Board of Regents included a leadership role in one of the most consequential events in Tennessee higher education history. Between 1977 and 1979, he oversaw the complex, and often contentious, federal court-ordered merger of Tennessee State University and the University of Tennessee at Nashville. The merger, which was closely observed in national higher education circles and reported in national news media, was unusual because it was one of the rare situations in which a historically Black university emerged as the surviving institution.
Prior to joining the Board of Regents, Dr. Fancher served as Interim President of Tennessee State University after holding a series of other leadership positions of increasing responsibility at TSU, beginning in 1962 as Coordinator of Student Teaching. He was subsequently named Assistant Dean of Faculty, Dean of Faculty, and Vice President for Academic Affairs.
Dr. Fancher is survived by his wife of 73 years, Dr. Evelyn Pitts Fancher; two sons, Charles B. Fancher, Jr., of Sciota, Pennsylvania, and Mark P. Fancher, of Ypsilanti, Michigan; a daughter, Adrienne L. Fancher, of Nashville, Tennessee; and a grandson, Toussaint B. Fancher, of Ypsilanti, Michigan. He is also survived by two sisters, Mildred (Fancher) Cross, of Bessemer, Alabama, and Jacqueline (Fancher) Edwards, of Birmingham, Alabama.
A Celebration of Life service was held Monday, October 12, 2020 at First Baptist Church, Capitol Hill.
Audrey Christler Reynolds, Class of 1965

Audrey C. Reynolds was born in Atlanta, GA on April 13, 1944.  She attended Washington High School, graduating in 1961.  Audrey was an excellent student, a musician and member of the high school marching band.   Following high school, she attended Talladega College, graduating with a degree in Mathematics in 1965. While at Talladega she pledged Delta Sigma Theta Sorority, Inc, Alpha Zeta Chapter.
Audrey pursued her graduate education at Howard University where she earned a master's degree in Mathematics and Computer Technology in 1968. She met her husband, the late Dr. Terry James Reynolds, while she was enrolled at Howard.   Audrey started her professional career as a computer programmer for IBM. She was one of only two Black female computer programmers in the Riverdale, Maryland office.   During her tenure at IBM her husband Terry completed dental school.  Audrey and Terry relocated to Sacramento, California, then to Atlanta, Georgia.  Audrey was a chaperone and volunteer with various organizations that her daughter, Stacy participated in from elementary school throughout high school. After Stacy finished college, Audrey began a full-time teaching career in Mathematics at Grady High School in Atlanta. After retiring in May 2009, Audrey took the new role of grandmother to her beloved grandson, Austin. Whether listening to music, dining out, shopping, or spending time with friends, she lived her life to her fullest.
She leaves to cherish her memory, her loving daughter, Dr. Stacy Terrelle Reynolds; grandson, Austin Reynolds Kinlaw; sister in law Karla Stringfellow; cousins Mignon Morman Willis (Bill), Shelia Williams and Wanda Smith; nieces Regina Christler and Ante' Stringfellow; nephew William Stringfellow; great niece Yael Jones; and a host of devoted friends, family and caregivers.
Her Celebration of Life Service was held October 29, 2020 in the Chapel of Smith, Dennis-Smith Funeral Home In Atlanta.
Otis Holloway Owens, Class of 1958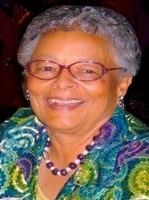 Otis Holloway Owens passed away September 7, 2020 following a long illness.  Her Celebration of Life Service was held on Saturday, September 19th at St. Andrew's Episcopal Church, Jacksonville, Florida.
Otis was born on January 29, 1937 in Tuskegee, Alabama.  She spent her early years in Union Springs and Mount Meigs, Alabama.  She graduated from Southern Normal School, one of the state's few accredited high schools for black children.  Following graduation Otis attended Talladega College where she earned her bachelor's degree in History.  Otis spent the summer of 1960 at Howard University where she did graduate work in the School of Education.  She earned a master's degree in student personnel administration from Syracuse University.
Otis' early professional career included time as the Director of Counseling and Residential Living for the Women's Job Corps Center in Charleston, West Virginia. and as Inspector for the Office of Economic Opportunity in Washington, DC.  Her family moved to Tuscaloosa, Alabama where she served as an associate in the Institute of Higher Education Research and Services.  In 1984 Otis and her family relocated to Jacksonville, Florida. There she was employed by the University of North Florida as Assistant Vice President for Student Affairs.  She retired in 2002.
Otis is survived by her husband of 52 years, Dr. Charles E. Owens, her son Bryant H. Owens (Maria), a sister Florence Marie Perry (Bertram), granddaughter Mya M. Owen,  grandson Maxwell H. Owens, stepsons Chris Owen (Lynn) and Charles Owens (Thila), Step-grandchildren CJ ,Aaron, and Ben.  She is also survived by countless other relatives, students, and friends.
Mary Alyce Martin Baughman, Class of 1949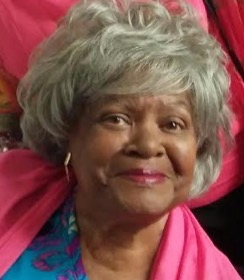 Mary Alyce Martin Baughman passed away on August 23, 2019, surrounded by her loving family. Her Celebration of Life service was held in Cincinnati, Ohio at Carmel Presbyterian Church.
Mary Alyce Martin was born September 11, 1928 in Covington, Kentucky.  Her life reflected a strong commitment to excellence, faith and service.  From an early age Mary Alyce was known for her intellect, photographic mind and as a gifted pianist.  In high school she advanced two grade levels and graduated as valedictorian in 1945. She then attended Talladega College on a full scholarship graduating magna cum laude in 1949. While there she pledged Chi Chapter of Alpha Kappa Alpha Sorority Incorporated.   Mary Alyce received her Master's in Education from the University of Cincinnati in 1963 and spent 35 years serving the school system as a teacher, vocational coordinator, guidance counselor, assistant principal and grants administrator.  She also had the distinction of being the first woman appointed principal of a secondary school in the Cincinnati Public School district.  She received numerous awards for her service to church, community and youth including:  The Charles F. Kettering Foundation, Friends of the Amistad, The Kentucky House of Representatives and The Ohio General Assembly.  She was also appreciative of her designation as a Kentucky Colonel, the highest title of honor bestowed by the Governor for an individual's outstanding service to community, state and nation.  As well, she held dear being named a Legendary Lion by the Urban League of Greater Southwestern Ohio as a leader who changed the face of the region by their words, actions and deeds.
Mary Alyce was married to loving husband, Anderson Louis Baughman Jr. (deceased), and was mother to five adoring daughters who all attended HBCUs:  Lynne Carol Baughman Wells, Angela Baughman Bowie – Dega'76 (David-Dega'74), Beverly Baughman Mallory – Dega '78, Adriane Baughman Alexander (Frankie) and Patrice Baughman Borders, Esq. – Dega '86 (Keith).  Cherishing her memory are her daughters, grandchildren, great-grandchildren, a great-great-grandchild, sons-in-law, extended family and a host of friends.
Aaron Harris, Class of 1952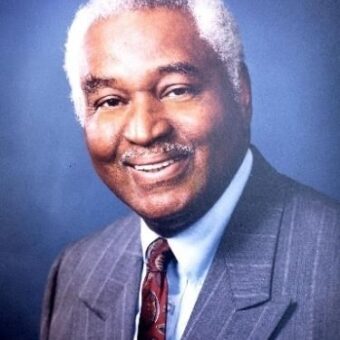 Aaron Harris, age 89, of Birmingham, Alabama passed away on May 13, 2020 spending his last weeks surrounded by family and friends. He was born in Birmingham, Alabama to the late Moses and Fannie Harris. He attended Parker High School, graduated from Talladega College in 1952 and married Edna Mabel Turner at the Mother AME Zion Church in Harlem, New York. He is a proud lifetime member of the Omega Psi Phi Fraternity, Inc., pledging the Gamma Psi chapter in 1950.
Mr. Harris served in the armed forces as an intelligence officer during the Korean War. He later attended Columbia University to obtain his Master's degree in library sciences, and continued his studies at Princeton University in management. He worked for IBM Corp. in San Jose, California as both a technology manager and educator, leading the team that developed the computer systems used for several moon missions, and leading the education program for managers throughout the entire company. Mr. Harris is listed in Who's Who in America for his societal contributions.
He is survived by his sons, Kevin Harris and Edwin Harris; daughter-in-law, Cynthia Harris; grandchildren, Aaron, Adam, Alisa and Andrew Harris. Mr. Harris was preceded in death by his wife, Edna. Funeral services were held Wednesday, May 20, 2020 at 11:00 A.M. at Elmwood Cemetery in Birmingham, Alabama.
Michelle Andrews Foster, Class of 1978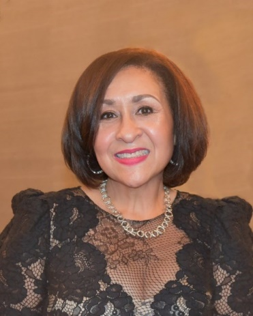 Michelle Andrews Foster, Class of 1978, passed away on February 10, 2020.   Memorial service was held on Monday, February 17th, at Nazaree Full Gospel Church, Mobile, Alabama.
Michelle was born on October 6, 1956 to the union of Dr. William Wallace Andrews, III and Mrs. Nancy Mildred Butler Andrews in Tampa, Florida. Michelle was the third child of four daughters: Johna, Lillian, and Sharon. She graduated from H. B. Plant High School in 1974.
Michelle followed in the family tradition and attended Talladega College. There, she received a Bachelor of Science degree in Biology. At Talladega College, she met the love of her life, Dr. Kendal Irwin Foster. Their union was blessed with three devoted children, Kendal Irwin Jr., Michael Andrew, and Kelli Michelle, who were her pride and joy. These college sweethearts celebrated life to the fullest for their 41 years of marriage.
Michelle was a devoted wife and mother. She worked as a teacher, raised her children, and furthered her education at University of Michigan-Flint.  In July 1985, the family moved to Mobile, Alabama and made it home. Michelle began her long career of over 30 years managing Dr. Foster's medical practice, from 1985 until her retirement in July 2019.
Michelle was very active in professional, civic, social and religious organizations. Her affiliations include Alpha Kappa Alpha Sorority, Incorporated, The Links, Incorporated, The Order of Mardi Gras Maskers, Incorporated, and Jack and Jill of America. She was a loyal member of Franklin Street Baptist Church, and a patron of the arts. She sang in the church choir and with Bella Voce. Her life was grounded in commitment to her church, charitable organizations, and community service. Michelle served humanity in a special way.
She leaves to cherish her memory and continue her legacy: her loving husband, Kendal I. Foster, M.D.; three children, Kendal Irwin Foster, Jr., Michael Andrew Foster, and Kelli Michelle Foster Makerson (Dr. Reginald); two grandchildren Kendal Irwin Foster, III and Ava Grace Foster; a grandpuppy Bailey; three sisters Johna Andrews Treadwell (Garold), Lillian Andrews Ponquinette, and Dr. Sharon Andrews Gray (Stanley); one aunt Gloria Adams Andrews; two nieces Kathryn Treadwell and Lindsey Marcie Harding; one nephew, Atty William "Billy" Treadwell; two godsons Kerry Bush, Jr. and Julian Little; one godbrother, Burton Maben (Nancy); and a host of cousins, Gayle Andrews, Sybil Kay Andrews, Dr. Susan Andrews Blanchette, C. Blythe Andrews (Sylvia), Dr. Nancy Andrews Collins, Cheryl Jones Byrd, Rhonda Jones, Nancy Jones, Marissa Marion, Garland Butler, Barbara Glaude, Julius Foster (Angelica), Cleta Catherine Burns (Alton), Raymond Foster (Faye), Marvin Foster, Bernadette Smalls (Michael), Tilda Foster, Fran Foster, Sandra Foster (Watson), Ray Olivet Richardson, Kim Washington, Lisa Washington, Keith Hylton (Maria), Kevin Hylton (Emmy), William Miller, and Crystal Kelly; and a multitude of friends, both near and far.
Johnnie Ann Brown Henderson, class of 1965
J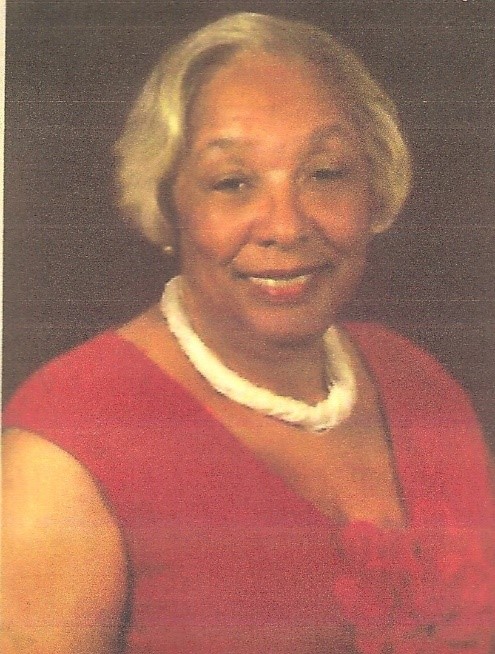 ohnnie Ann Brown Henderson, class of 1965, passed away on October 30, 2019.  Funeral services were held November 9th at the Wheeler Avenue Baptist Church, Houston, Texas.
Johnnie Ann was the eldest of two daughters of Leslie E. and Johnnie Bertha Brown.  She was an avid reader, an excellent student, and an accomplished pianist.  She graduated with honors from the historic Parker High School in Birmingham, Alabama.  In the fall of 1961, she enrolled at Talladega College where she continued to excel.  She was named to the "Who's Who" society and joined other high achieving young women of Delta Sigma Theta sorority.  At Talladega she met her classmate and future husband, Jesse Henderson.  She graduated with honors in May 1965 with a Bachelor of Science degree in Mathematics. Later she did graduate work at Bryn Mawr College.
If 1968, following a brief stint as a math teacher, Johnnie Ann went to work for IBM in its Federal Systems Division (FSD) in Endicott, New York. She was quickly promoted to Associate Programmer.  The company increased her responsibilities and transferred her to IBM FSD in Houston.  There her team performed groundbreaking, award-winning work to support the Johnson Space Center's Onboard Space Shuttle operations. During her long IBM career she witnessed the evolution of technology from punch cards system to interactive programming.
In the winter of 1982, she traveled to Europe with the Bay Area Chorus, an organization that she joined in 1978. This trip sparked a love of travel that led to many other exciting trips with her choirs, friends, and family.  Her other travels included trips to West Africa, South Africa, Hawaii, and across the continental United States.
Johnnie Ann Henderson's life was a life well lived.  She leaves to mourn her passing her daughter Teresa L. Henderson; her sister Alice G. Walker; nieces Nichole M. Garner and Natalie M. Walker; two first cousins Horace Huntly and Patricia Lewis; numerous other relatives and friends, and members of the Talladega College family.
Ray Griffin, class of 1971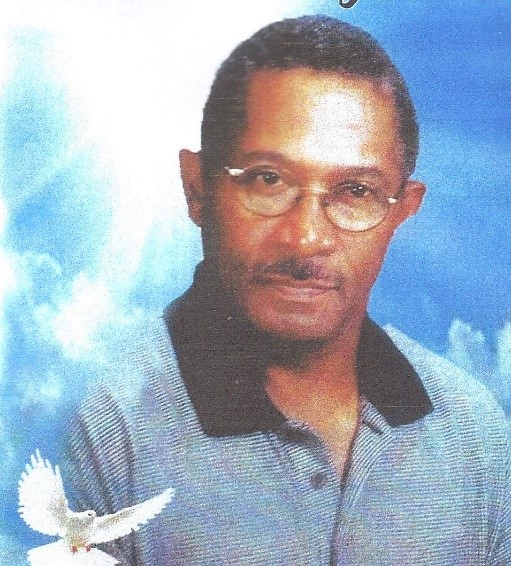 Ray (Babe Ray) Griffin, class of 1971, passed away on September 5, 2019.   Funeral services were held on September 14th at the Christian Life Church in Eufaula, Alabama.
Ray was the son of Ida Bell and Francis Griffin of Eufaula.  He attended Dr. T.V. McCoo High School in Barbour County, Alabama. He was part of the class that integrated Eufaula High School, graduating in 1967.  In the fall of that year he enrolled at Talladega College, earning the Bachelor of Science Degree in History and Social Studies.  While at Talladega, Ray was inducted into Kappa Alpha Psi Fraternity, Incorporated.  Following a stint in the United States Army Ray attended Columbus State University in Columbus, Georgia, where he earned a Master of Education Degree in Social Studies and a Master of Business Administration.
After serving in the U.S. Army Ray joined the Alabama National Guard where he attained the rank of Master Sergeant.  Ray was employed as one of the first African American salesmen with Phillip-Morris International. He also worked as a warden in the Georgia Correctional System.  When he retired from the National Guard he returned to Eufaula where he taught at Eufaula High School, while continuing his family legacy of farming. During this time Ray reunited with and married his high school classmate and friend, Dorothy Stanford.
Ray leaves to cherish his memory his wife of 17 years, Dorothy;  three daughters;  Vivian Richardson, Chacasglo Ferguson (Cecil), and Andrea; one son, Evan; eight grandchildren; Jewell Caden, Sienna , Jordan, Aubriny, Londen, Paris, and Ziveon; two great grandchildren; Aubria and Ayven; his mother, Mrs. Ida Bell Griffin; siblings;  Betty,  Shirley Thompson (Adolphus), William E. (Diane), Sandra Mahoney (Charles), Ida Agee (Ronald),  Jacob (Pearla),  and Antonio (Deriea). Also mourning his death are a host of in-laws, nieces, nephews, cousins, students, friends, church family, and Talladegans.
Fannie Ella Frazier Hicklin, PhD
F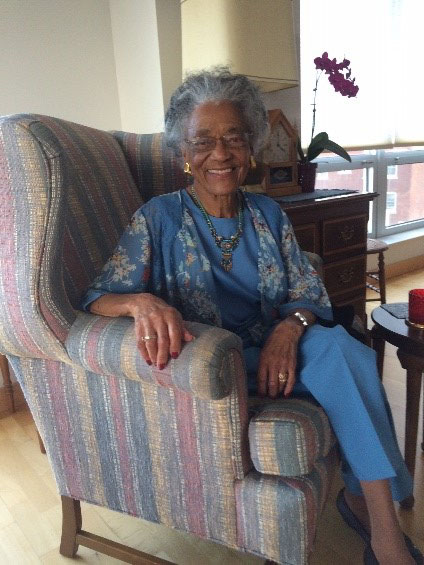 annie Ella Frazier Hicklin, PhD, of Madison, passed away at home on October 18, 2019 while under Agace HospiceCare. She was born on July 21, 1918 in Talladega, AL, the daughter of Demus and Willie (Pulliam) Frazier.
Fannie was a very well-educated woman. She graduated from Talladega College with a B.A. in Foreign Language. She then received her M.A. in Speech from the University of Michigan, and went on to get her PhD in Theatre from the University of Wisconsin-Madison.  She spent her professional life as an educator, teaching at high schools in both Vicksburg, MS and Charleston, SC. Fannie was a professor at the Tuskegee Institute, and Alabama A&M College.  In 1964 She became the first African-American professor at UW-Whitewater. She also served as an administrator there before retiring in 1988.  In 1996 The Whitewater campus dedicated the Hicklin Studio Theatre in her honor.
In her spare time, Fannie had many interests. She was a world traveler, who traveled both domestically and internationally and had visited over 42 countries. She was active in many organizations over the years including; the Friendship Force of Wisconsin, UW-Whitewater Board of Visitors, the State Historical Society (past president), FRIENDS of the State Historical Society, Professional Fraternity Association (past national president), Madison Civics Club (past chair), Alpha Kappa Alpha Sorority (past president of two graduate chapters), Defense Advisory Committee for Women in the Services (past vice chair), Zeta Phi Eta National Professional Fraternity in Communications Arts and Sciences (past president), Board of Directors Fairhaven Retirement Community, and First Congregational Church (past moderator).
A memorial service to honor Dr. Hicklin's life will be held in spring.
Jeanette H. Judkins, Class of 1954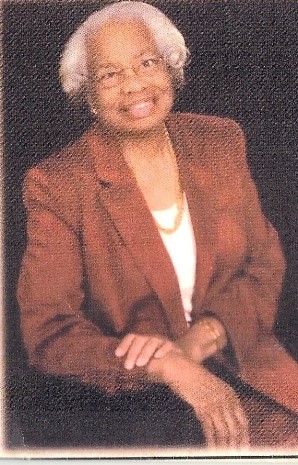 Jeanette Higgins Judkins passed on October 12, 2019. Funeral services were held October 24,2019, at St. Albans Congregational Church, UCC, in New York.   Jeanette grew up in Knoxville, Tennessee and was the oldest of four children. Her leadership ability and dedication to service were evident at an early age as she made time to participate in church work while excelling in school.  Following her high school career, she was awarded a scholarship to attend Talladega College, where she graduated with honors in 1954.    Mrs. Judkins furthered her education at Drexel University in Philadelphia, Pennsylvania earning a Master of Library Science degree.
Jeanette started her professional career at the Brooklyn Public Library.  She worked in a myriad of positions during her forty-three-year tenure, eventually becoming Chief of Branch Administration with responsibilities overseeing services at fifty-eight branch libraries through the borough.  She held memberships in professional library organizations and was a consultant on funding projects to the New York State Library systems.
Mrs. Judkins always loved and supported Talladega College. She initiated countless fundraisers for the institution and served as a board member of the national alumni association.   She was an active, reliable member of the Greater New York Chapter of the association.  Jeanette was equally dedicated to St. Albans Congregational Church, where she served as a trustee, served in its Archives and Lay Worship Ministries, and worked on special projects.  Her extensive service was recognized when she was honored as Woman of the Year and inducted into the church's Heritage Hall of Fame.  Late in her retirement she provided start-up funding and served as coordinator for the Because We Care Food Pantry and Clothing Boutique in the Southeast Queens community —an organization with 100+ volunteers.
Jeanette Higgins Judkins will be sorely missed by family, friends, community associates, and her Talladega College family.
Angylean V. Smith, PhD. Class of 1965,
September 14, 1943   --   September 25, 2019
Angelean V. Smith, adoringly called "Angie", passed on September 25, 2019. Funeral services were held in her hometown on October 3, 2019. Angie lived to celebrate her 76thbirthday on September 14th.  Dr. Smith grew up in Douglasville, Georgia,   graduating from R.L. Cousins High School in 1961. The following fall she enrolled at Talladega College, graduating in 1965.  Angie attended Atlanta University, and Emory University where she earned the Doctor of Philosophy in American Studies. She completed additional studies at the University of South Carolina and the Universite' de Dijon in Dijon, France. She later taught English and French.
Achievements/Accomplishment(s)
Dr. Angelean Smith spent 35 years teaching at different levels - at Martin County junior & senior High Schools (Florida); R. L. Cousins High School (Georgia); Port Salerno High School (Florida); Claflin College (South Carolina); and at Lithia Springs High School (Georgia) where she spent 22 years.  After her retirement in 2003, she sponsored book scholarships for seven graduating seniors at Lithia Springs.  Dr. Angelean Smith was valedictorian of her class at R.L. Cousins High School, where she also served as recording secretary, and later as Reunion President. She was recognized in Who's Who Among Students in American Colleges and Universities, 1964-1965 while at Talladega College; Outstanding Young Women of America in 1978; Lithia Springs High School Teacher of the Year in 1987; Who's Who Among American Teachers in 2002; and Lithia Springs High School Star Teacher in 2003. She joined the Alpha Zeta Chapter of Delta Sigma Theta, Inc. at Talladega College and was a charter member of the Douglas- Carroll- Paulding Counties Alumnae Chapter where she remained active until she passed. She was also a member of the Lithia Spring High School Retired Educators, Douglas County Retired Educators Association, Georgia Educators Association, and West Metro NAACP. Angie stayed true to her nature as she mentored and always encouraged the youth in the community where she grew and thrived.
Robert S. Knight, D.D.S., Class of 1949.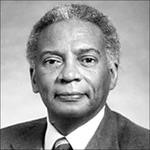 We recently received word of the death of Talladegan Robert S. Knight, D.D.S., who passed away on July 20, 2019.
Robert Stanley Knight was born on August 10, 1929, in Montgomery, Alabama, and grew up in Athens, Georgia.  Dr. Knight attended Talladega College and was a member of the graduating class of 1949. After graduation he enrolled at Meharry Medical College School of Dentistry where he earned his Doctor of Dental Surgery (D.D.S.) degree.  Dr. Knight served in the United States Army as a dental officer with postings around the country and overseas in Okinawa, Japan. He retired from the United States Army Reserves in 1989 having achieved the rank of Colonel. 
Dr. Knight was employed at Howard University for three decades. During that tenure he served as a professor, associate dean of Student Affairs, and dean of the College of Dentistry.  He retired in 1995.
Dr. Knight is survived by his wife of 63 years Patricia Tyler Knight; their children Lynn, (Markus Bussmann), Robert, (Janet), Joan and Stephen (Vanessa); grandchildren: Chanel, Tyler, Christopher, Gregory and Rebecca; and loving relatives.
A celebration of his life was held on Saturday, August 24, in Dunbarton Chapel at the Howard University School of Law.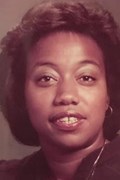 Mary Turner Brightharp, Class of 1976, passed on December 18, 2018. Mrs. Brightharp resided in Trenton, South Carolina with her husband, Charles, a 1974 graduate of Talladega College. She formerly served as Director of Social Services & Activities along with Discharge Planning for Edgefield County Hospital, Edgefield, South Carolina.
Jesse Henderson Sr., Class of 1965
Jesse Henderson departed this life on July 28, 2017.  His many years of invaluable time, talent and treasure dedicated to Talladega College included service as President of the Greater Washington, DC Chapter of TCNAA, TCNAA Eastern Region Member-at-Large and TCNAA President.  Jesse is the only National Alumni President to have served beyond the prescribed tenure, and that, as a decision of the Board.  He was a member of the College Board of Trustees in the position of National Alumni President and was elected to continue on the Trustee Board beyond that time.  He was an aggressive and successful fundraising champion whose efforts motivated other alumni to increase their giving.  Mr. Henderson spent 18 months as a volunteer staff person for the Office of Enrollment Management at the College.  In July 2011, Jesse was presented the Alumni Association's highest honor: the Franklin W. Thomas Outstanding Alumnus Award.  In addition to his wife, Carolyn Walker Henderson, son Jesse Henderson III. and daughter Teresa Henderson, Jesse leaves a host of other relatives, fellow alumni and Trustee Board members, former co-workers and friends to celebrate a life lived with exuberance.  A memorial service is planned for September 30 at St. James United Methodist Church in Roswell, GA.
 
George A. Peasant Jr., RPh., Class of 1963
George Peasant was called to Glory on June 27, 2017.  A native of Talladega, AL, he left the College with a degree in Chemistry, and served in the U.S. Army as a combat medic in Vietnam.  He graduated from Mercer University's School of Pharmacy and spent 42 years serving the Atlanta community as a pharmacist.  He was a member of the National Pharmaceutical Association, the Empire Real Estate Board, and Kappa Alpha Psi Fraternity, Inc.  He leaves to cherish his memory: sons Lt. Col. George A. Peasant III (LaVivian), Patrick B. Peasant (DeNedra), a daughter Jessica P. Mncube (Nkosinathi) and stepdaughter Tongi Green, six grandchildren, a brother John M. Peasant Sr. (Carol), a sister Gloria Boyd (Robert), two nephews, two nieces and  many other devoted family members.  Friends and family celebrated his life at St. Mark A.M.E. Church in Atlanta on July 15th. 
 
Orpheus Lee Jones, Class of 1955
Orpheus Jones passed away during the summer of 2017 in the Los Angeles, CA area.  We will supply additional information when we are able to gather it.
 
Bruce S. Wallace Sr, Class of 974
Bruce was a native of Chicago.  He graduated from Talladega with a Bachelor's degree in Blind Rehabilitation.  After earning a Master's degree in Hospital Administration from Webster University, St. Louis, Mo. Bruce worked for Veterans' Health Administration in North Chicago and at Highland Park Hospital in Highland, Il.  He ended his successful career retiring in 2006.  Bruce was the father of two sons: Bruce S. Wallace II and Khafra S. Wallace (Shannon) and beloved grandfather of three.  He married Rev. D'Jaris Canty-Wallace, Class of 1976, in 2008 and together they were active in ministry at Rice Memorial Presbyterian Church in Atlanta.  Bruce was a Stephen Ministry Leader, a member of Omega Psi Phi Fraternity, Inc., American Society of Christian Counselors , Christian Community Development Association, and an ordained elder in the Presbyterian Church.  A memorial service was held at Rice Memorial on July 8th. 
Weldon Alexandria Beasley Davis, Ed.D,, Class of 1952
Dr. Weldon Davis devoted her life to enhancing the academic achievement of students from the public schools of Gary, Indiana to Fulton County and Gwinnett County schools in metropolitan Atlanta.  She was a member of Delta Sigma Theta Sorority, Inc., a Lifetime Member of the NAACP, a Deaconess and a Sunday School teacher at Friendship Baptist Church in Atlanta.  She entered into eternal rest on May 16, 2017.  Friends and relatives gathered for a memorial service in College Park, GA on May 22nd.  Dr. Davis was preceded in death by her sister,(Williamette Beasley Moore) and her brother (Eugene "Sonny" Beasley.  She leaves to celebrate her life a son, Robert Edward Davis III (Daphne), a daughter, Weldon Alexandria Davis Jones (Jarvis), a sister,
Frances Beasley Peck, and a host of nieces, nephews, grandchildren and great grandchildren.
Oscar I. Hillman Jr, Class of 1972
A native of Jacksonville, FL, Oscar Hillman passed away unexpectedly on May 13, 2017, in Marietta, GA. Oscar was married 44 years to his college sweetheart, Jacquelyn; Owens Hillman also a member of the class of 1972.  A devoted husband and father, he leaves to celebrate his life daughters, Cameryn Hillman Rivers of Marietta, GA and Whitni Coleman of Atlanta; a son, Irving Hillman of Los Angeles, a sister, Irvlyn Kennebrew, of Jacksonville, FL. and three grandchildren. Special tributes to Oscar's memory were presented at Oakhurst Presbyterian Church, in Decatur, GA on Saturday, May 20, 2017.Alma Washington Foster, Class of 1947
Alma Foster, a native of Tarpon Springs, FL and a longtime resident of Mobile, Alabama made her transition on March 14, 2017.  She was an educator in public schools in Macon, GA, Flint Michigan, and in Mobile, AL and retired in 1994 having served as a counselor at the University of South Alabama in Mobile.  Her list of memberships and honors is extensive and includes American Cancer Society Board, History Museum of Mobile Board, Symphony Concerts of Mobile Board, Charter Member of Jack & Jill of America, Inc.  A Life Member of Alpha Kappa Alpha Sorority, Inc. , she won the Sorority's Woman of the Year Award.  Alma Foster's celebration of life service was hosted by Franklin Street Baptist Church on March 25th. 
She leaves to cherish memories of  a life well lived a son, Dr. Kendal I. Foster '77 and daughter-in-law Michelle Andrews Foster '78, 3 grandchildren, 2 great grandchildren,  and a host of other loving family members and friends.
Jewell Plummer Cobb, M.D., Class of 1944
Dr. Jewell Plummer Cobb passed away at her home in Maplewood, NJ on January 1, 2017. Dr. Cobb was 92 years old. In 1981 she was appointed president of California State University, Fullerton. She was widely reported to be the first Black woman to head a major university in the western United States. After retiring from Fullerton she was president emeritus at California State University, Los Angeles until 2004 when she relocated to the East Coast. She leaves to celebrate her life one son, Jonathan and many friends and admirers.
James Marshall Jones, Jr., M.D., Class of 1950
Dr. Jones, an accomplished physician, served the Winston-Salem community for 42 years.  He was an active member of several organizations including Alpha Phi Alpha Fraternity, Inc., Sigma Pi Phi Boule, Old North State Medical Society and Goler Metropolitan AME Zion Church where he was Chairman of the Board of Trustees for many years.  He was preceded in death by his wife, Dorothy Butler Jones, also of the class of 1950.  Dr. Jones' life was celebrated at Goler Metropolitan on January 12th.  He leaves to cherish his memory daughters Cheryl Jones (Charles) Byrd '77, Rhonda Jones Scott, and Nancy Lynne Jones, 3 grandchildren, and a host of relatives and friends.
Carl Barbaran, Class of 2014
Carl Barbaran was a trumpet player and music arranger for the Talladega College Marching Band. He made his transition on December 24, 2016
Roslyn Smith Jackson, Class of 1967
Roslyn Smith Jackson passed from this life at North Shore Hospital, Miami on December 24, 2016. Roslyn was a member of Delta Sigma Theta Sorority, Inc.; the Biscayne Bay Chapter of The Links, Eta Phi Beta Sorority and served as treasurer for the South Florida Chapter of the Alumni Association. Her funeral service was held on December 30th at Ebenezer Baptist Church, Hillandale, Florida.
Mattie King Washington, Class of 1939
Mattie Washington made her transition in October in Detroit. She was predeceased by her husband, Lawrence, also an alumnus. She leaves to cherish her memory her son, Michael (class of '78) and granddaughters Dianne Brown and Nancy Austin who are both alumni.
Felicia Hill Boykin, Class of 1990
Felicia Hill-Boykin passed away on September 26, 2016. Minister Felicia, a member of Faith Chapel Christian Center, Birmingham since November 2000 leaves to mourn her passing her husband, Philip and daughter, Morgan Robinson.

Jacquelyn Stephens, Class of 1972
Jackie Stephens entered into eternal rest on September 12, 2016 having valiantly battled cancer. Her home going service was held at New Pilgrim Baptist Church in Birmingham, AL. Among other family and friends who will miss her loving spirit, Jackie leaves one son.