Angylean V. Smith, PhD. Class of 1965,
September 14, 1943 — September 25, 2019
Angelean V. Smith, adoringly called "Angie", passed on September 25, 2019. Funeral services were held in her hometown on October 3, 2019. Angie lived to celebrate her 76thbirthday on September 14th. Dr. Smith grew up in Douglasville, Georgia, graduating from R.L. Cousins High School in 1961. The following fall she enrolled at Talladega College, graduating in 1965. Angie attended Atlanta University, and Emory University where she earned the Doctor of Philosophy in American Studies. She completed additional studies at the University of South Carolina and the Universite' de Dijon in Dijon, France. She later taught English and French.
Achievements/Accomplishment(s)
Dr. Angelean Smith spent 35 years teaching at different levels – at Martin County junior & senior High Schools (Florida); R. L. Cousins High School (Georgia); Port Salerno High School (Florida); Claflin College (South Carolina); and at Lithia Springs High School (Georgia) where she spent 22 years. After her retirement in 2003, she sponsored book scholarships for seven graduating seniors at Lithia Springs. Dr. Angelean Smith was valedictorian of her class at R.L. Cousins High School, where she also served as recording secretary, and later as Reunion President. She was recognized in Who's Who Among Students in American Colleges and Universities, 1964-1965 while at Talladega College; Outstanding Young Women of America in 1978; Lithia Springs High School Teacher of the Year in 1987; Who's Who Among American Teachers in 2002; and Lithia Springs High School Star Teacher in 2003. She joined the Alpha Zeta Chapter of Delta Sigma Theta, Inc. at Talladega College and was a charter member of the Douglas- Carroll- Paulding Counties Alumnae Chapter where she remained active until she passed. She was also a member of the Lithia Spring High School Retired Educators, Douglas County Retired Educators Association, Georgia Educators Association, and West Metro NAACP. Angie stayed true to her nature as she mentored and always encouraged the youth in the community where she grew and thrived.
Robert S. Knight, D.D.S., Class of 1949.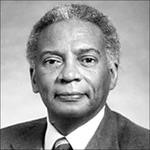 We recently received word of the death of Talladegan Robert S. Knight, D.D.S., who passed away on July 20, 2019.
Robert Stanley Knight was born on August 10, 1929, in Montgomery, Alabama, and grew up in Athens, Georgia. Dr. Knight attended Talladega College and was a member of the graduating class of 1949. After graduation he enrolled at Meharry Medical College School of Dentistry where he earned his Doctor of Dental Surgery (D.D.S.) degree. Dr. Knight served in the United States Army as a dental officer with postings around the country and overseas in Okinawa, Japan. He retired from the United States Army Reserves in 1989 having achieved the rank of Colonel.
Dr. Knight was employed at Howard University for three decades. During that tenure he served as a professor, associate dean of Student Affairs, and dean of the College of Dentistry. He retired in 1995.
Dr. Knight is survived by his wife of 63 years Patricia Tyler Knight; their children Lynn, (Markus Bussmann), Robert, (Janet), Joan and Stephen (Vanessa); grandchildren: Chanel, Tyler, Christopher, Gregory and Rebecca; and loving relatives.
A celebration of his life was held on Saturday, August 24, in Dunbarton Chapel at the Howard University School of Law.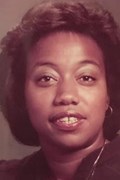 Mary Turner Brightharp, Class of 1976, passed on December 18, 2018. Mrs. Brightharp resided in Trenton, South Carolina with her husband, Charles, a 1974 graduate of Talladega College. She formerly served as Director of Social Services & Activities along with Discharge Planning for Edgefield County Hospital, Edgefield, South Carolina.
Jesse Henderson Sr., Class of 1965
Jesse Henderson departed this life on July 28, 2017. His many years of invaluable time, talent and treasure dedicated to Talladega College included service as President of the Greater Washington, DC Chapter of TCNAA, TCNAA Eastern Region Member-at-Large and TCNAA President. Jesse is the only National Alumni President to have served beyond the prescribed tenure, and that, as a decision of the Board. He was a member of the College Board of Trustees in the position of National Alumni President and was elected to continue on the Trustee Board beyond that time. He was an aggressive and successful fundraising champion whose efforts motivated other alumni to increase their giving. Mr. Henderson spent 18 months as a volunteer staff person for the Office of Enrollment Management at the College. In July 2011, Jesse was presented the Alumni Association's highest honor: the Franklin W. Thomas Outstanding Alumnus Award. In addition to his wife, Carolyn Walker Henderson, son Jesse Henderson III. and daughter Teresa Henderson, Jesse leaves a host of other relatives, fellow alumni and Trustee Board members, former co-workers and friends to celebrate a life lived with exuberance. A memorial service is planned for September 30 at St. James United Methodist Church in Roswell, GA.

George A. Peasant Jr., RPh., Class of 1963
George Peasant was called to Glory on June 27, 2017. A native of Talladega, AL, he left the College with a degree in Chemistry, and served in the U.S. Army as a combat medic in Vietnam. He graduated from Mercer University's School of Pharmacy and spent 42 years serving the Atlanta community as a pharmacist. He was a member of the National Pharmaceutical Association, the Empire Real Estate Board, and Kappa Alpha Psi Fraternity, Inc. He leaves to cherish his memory: sons Lt. Col. George A. Peasant III (LaVivian), Patrick B. Peasant (DeNedra), a daughter Jessica P. Mncube (Nkosinathi) and stepdaughter Tongi Green, six grandchildren, a brother John M. Peasant Sr. (Carol), a sister Gloria Boyd (Robert), two nephews, two nieces and many other devoted family members. Friends and family celebrated his life at St. Mark A.M.E. Church in Atlanta on July 15th.

Orpheus Lee Jones, Class of 1955
Orpheus Jones passed away during the summer of 2017 in the Los Angeles, CA area. We will supply additional information when we are able to gather it.

Bruce S. Wallace Sr, Class of 974
Bruce was a native of Chicago. He graduated from Talladega with a Bachelor's degree in Blind Rehabilitation. After earning a Master's degree in Hospital Administration from Webster University, St. Louis, Mo. Bruce worked for Veterans' Health Administration in North Chicago and at Highland Park Hospital in Highland, Il. He ended his successful career retiring in 2006. Bruce was the father of two sons: Bruce S. Wallace II and Khafra S. Wallace (Shannon) and beloved grandfather of three. He married Rev. D'Jaris Canty-Wallace, Class of 1976, in 2008 and together they were active in ministry at Rice Memorial Presbyterian Church in Atlanta. Bruce was a Stephen Ministry Leader, a member of Omega Psi Phi Fraternity, Inc., American Society of Christian Counselors , Christian Community Development Association, and an ordained elder in the Presbyterian Church. A memorial service was held at Rice Memorial on July 8th.
Weldon Alexandria Beasley Davis, Ed.D,, Class of 1952
Dr. Weldon Davis devoted her life to enhancing the academic achievement of students from the public schools of Gary, Indiana to Fulton County and Gwinnett County schools in metropolitan Atlanta. She was a member of Delta Sigma Theta Sorority, Inc., a Lifetime Member of the NAACP, a Deaconess and a Sunday School teacher at Friendship Baptist Church in Atlanta. She entered into eternal rest on May 16, 2017. Friends and relatives gathered for a memorial service in College Park, GA on May 22nd. Dr. Davis was preceded in death by her sister,(Williamette Beasley Moore) and her brother (Eugene "Sonny" Beasley. She leaves to celebrate her life a son, Robert Edward Davis III (Daphne), a daughter, Weldon Alexandria Davis Jones (Jarvis), a sister,
Frances Beasley Peck, and a host of nieces, nephews, grandchildren and great grandchildren.
Oscar I. Hillman Jr, Class of 1972
A native of Jacksonville, FL, Oscar Hillman passed away unexpectedly on May 13, 2017, in Marietta, GA. Oscar was married 44 years to his college sweetheart, Jacquelyn; Owens Hillman also a member of the class of 1972. A devoted husband and father, he leaves to celebrate his life daughters, Cameryn Hillman Rivers of Marietta, GA and Whitni Coleman of Atlanta; a son, Irving Hillman of Los Angeles, a sister, Irvlyn Kennebrew, of Jacksonville, FL. and three grandchildren. Special tributes to Oscar's memory were presented at Oakhurst Presbyterian Church, in Decatur, GA on Saturday, May 20, 2017.Alma Washington Foster, Class of 1947
Alma Foster, a native of Tarpon Springs, FL and a longtime resident of Mobile, Alabama made her transition on March 14, 2017. She was an educator in public schools in Macon, GA, Flint Michigan, and in Mobile, AL and retired in 1994 having served as a counselor at the University of South Alabama in Mobile. Her list of memberships and honors is extensive and includes American Cancer Society Board, History Museum of Mobile Board, Symphony Concerts of Mobile Board, Charter Member of Jack & Jill of America, Inc. A Life Member of Alpha Kappa Alpha Sorority, Inc. , she won the Sorority's Woman of the Year Award. Alma Foster's celebration of life service was hosted by Franklin Street Baptist Church on March 25th.
She leaves to cherish memories of a life well lived a son, Dr. Kendal I. Foster '77 and daughter-in-law Michelle Andrews Foster '78, 3 grandchildren, 2 great grandchildren, and a host of other loving family members and friends.
Jewell Plummer Cobb, M.D., Class of 1944
Dr. Jewell Plummer Cobb passed away at her home in Maplewood, NJ on January 1, 2017. Dr. Cobb was 92 years old. In 1981 she was appointed president of California State University, Fullerton. She was widely reported to be the first Black woman to head a major university in the western United States. After retiring from Fullerton she was president emeritus at California State University, Los Angeles until 2004 when she relocated to the East Coast. She leaves to celebrate her life one son, Jonathan and many friends and admirers.
James Marshall Jones, Jr., M.D., Class of 1950
Dr. Jones, an accomplished physician, served the Winston-Salem community for 42 years. He was an active member of several organizations including Alpha Phi Alpha Fraternity, Inc., Sigma Pi Phi Boule, Old North State Medical Society and Goler Metropolitan AME Zion Church where he was Chairman of the Board of Trustees for many years. He was preceded in death by his wife, Dorothy Butler Jones, also of the class of 1950. Dr. Jones' life was celebrated at Goler Metropolitan on January 12th. He leaves to cherish his memory daughters Cheryl Jones (Charles) Byrd '77, Rhonda Jones Scott, and Nancy Lynne Jones, 3 grandchildren, and a host of relatives and friends.
Carl Barbaran, Class of 2014
Carl Barbaran was a trumpet player and music arranger for the Talladega College Marching Band. He made his transition on December 24, 2016
Roslyn Smith Jackson, Class of 1967
Roslyn Smith Jackson passed from this life at North Shore Hospital, Miami on December 24, 2016. Roslyn was a member of Delta Sigma Theta Sorority, Inc.; the Biscayne Bay Chapter of The Links, Eta Phi Beta Sorority and served as treasurer for the South Florida Chapter of the Alumni Association. Her funeral service was held on December 30th at Ebenezer Baptist Church, Hillandale, Florida.
Mattie King Washington, Class of 1939
Mattie Washington made her transition in October in Detroit. She was predeceased by her husband, Lawrence, also an alumnus. She leaves to cherish her memory her son, Michael (class of '78) and granddaughters Dianne Brown and Nancy Austin who are both alumni.
Felicia Hill Boykin, Class of 1990
Felicia Hill-Boykin passed away on September 26, 2016. Minister Felicia, a member of Faith Chapel Christian Center, Birmingham since November 2000 leaves to mourn her passing her husband, Philip and daughter, Morgan Robinson.

Jacquelyn Stephens, Class of 1972
Jackie Stephens entered into eternal rest on September 12, 2016 having valiantly battled cancer. Her home going service was held at New Pilgrim Baptist Church in Birmingham, AL. Among other family and friends who will miss her loving spirit, Jackie leaves one son.