Step Up fo

r Dega

!
2019 Legacy Campaign Goal –$150,000.00

Letter From Ralph Harper – Fundraising Chair
August 1, 2019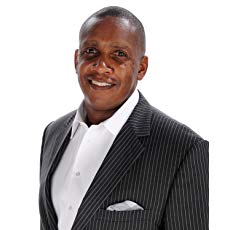 "Erected in 1857 by the worn and scarred hands of slaves, Swayne Hall is the cornerstone of Talladega College. It's been a long row to hoe, yet the price still being paid is immeasurable. Spiritual symbolism marks the walls of Swayne Hall. The souls of many of our ancestors' rest there. Slavery took its toll, yet Black Americans prevailed by clinging to profound beliefs in possibilities—hope. May God bless the sacred land on which it stands, each structure that makes up its collective presence, and every student, faculty-member and executive that has and will traverse the realm of Talladega College for the purpose of higher learning. Talladega College— "The Alpha Lyrae Vega of them all.""
When I think of Talladega College, it's hard not to envision the first of its students – freed slaves. I imagine them free for the first time when slavery was all they had previously known. I imagine some of whom were learning to read for the very first time. I imagine their courage and determination to succeed in the country they contributed to building with their free labor. I imagine the will of freed slaves to forge ahead despite the challenges connected to learning and being educated for the first time. I imagine the lawlessness in our country contributing to their constant plight. I am acutely aware of how they forged ahead despite all the headwinds. It is because of these brave souls that we are Talladegans. Our collective successes have been made possible because we continue to stand upon the shoulders of our ancestors – freed slaves – Talladegans.
My name is Ralph Harper, class of 1983.
Legacy Campaign Fund Contributors
2019
Investor–$10,000 and up
Champion–$5,000 to $9,999
Karla and Russell Holloway
Sustainer–$1,000 to $4,999
Norman Campbell
Ernestine B. Cole
Carole Richter Devers
Helen S. Flagg
Ruby Powell Greene
Carline M. Leonard
Frank K. Nelson
Dianne and James Reynolds
Beverly E. Shields
Victoria and Michael Simmons
Sandra D. Stubbs
Talladega Chapter—TCNAA
Tampa Bay Chapter—TCNA
Triangle (NC) Chapter—TCNAA
Herbert L. Williams
Builder–$500 to $999
Irby P. Bray
Arthur Brown
Sharon E. Doleman
Beulah Dumas
In Memory of Ulysses G. Ford, II
(Beverly Odom Ford)
Vendolyn Frazier
Gwendolyn Harllee
Joann Myers
Betty Palm
Virginia W. Saunders
Marie Shaw-Simmons
In Memory of Angelean V. Smith, PhD
(Joy Armstrong)
Founder–$100 to $499
Myrna Anderson-Fuller
Dale Jackson Bonds
Zenda Bowie
Harriett F. Byrom
Evelyn Denmark
LaDonna Evans
Roberta Frasier
Marva I. Goff
Robert L. Heflin, Jr
NaShanta Maze Hill
Mary A. Hobley
James Holloway
Henry Holloway
Karen Y. Houston
Kazetta H. King
Darron Lockett
Dorothy A. Mills
Maurice H. Minor
Charlene Mitchell
Margaret Mullen
Charles Myers
Darlene Neely
Kevin Owens
Kristie Purnell
Mable and Charles Randall
South Carolina Chapter—TCNAA
Vanzetta B. Whittaker
Elizabeth S. Wilson
Supporter–$1 to $99
Ora Myles Sheares
Claudette Coakley Watkins
Funds will be presented to the College in in two installments with the first during Alumni Weekend and the second during the fall Founders' Week celebration. With your help we can present one-half of the goal amount on that occasion.
Click HERE to make a donation to the Legacy Fund!