Announcing TCNAA 2019 Legacy Fundraising Campaign
Step Up for Dega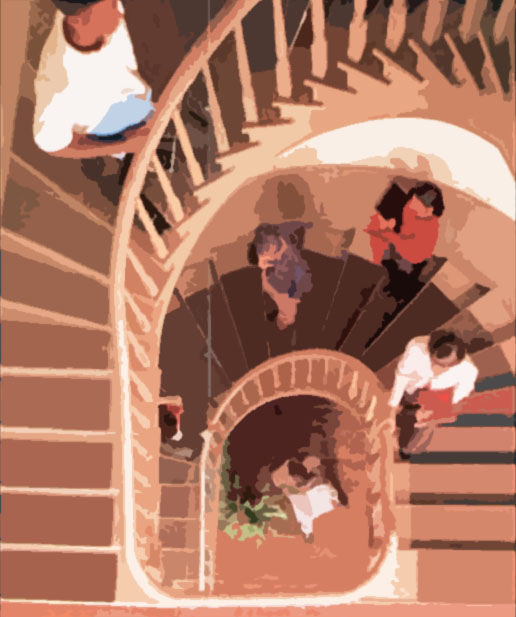 TCNAA's 2019 Legacy Fund Campaign kicked off February 1, 2019; it will end on December 31, 2019. Our fundraising goal is $150,000. We believe that this goal is certainly achievable, considering the fact that less than 10 percent of Talladega College's living alumni, contributed to the 2018 Legacy campaign. Can you imagine what we could have raised, and the support we could have given to our alma mater, if we had simply doubled the rate of support among our alumni during the 2018 campaign?
In order for our organization to increase participation in this year's Legacy campaign, it will require a herculean effort among alumni, especially support from local chapters. Hence, TCNAA is challenging each chapter to raise a minimum of $2000 in support of the 2019 Legacy fundraising campaign. We believe that more active support among our local chapters will be a major step in our reaching the $150,000 goal.
This year's Legacy campaign differs from last year's. For example, rather than two donor levels, the 2019 campaign has six distinct contribution levels. This change was made as a result of input from alumni who expressed the feeling that having only two levels of donations was rather limiting and did not challenge alumni to give more.
Additionally, as TCNAA reports the amount collected, a thermometer will be employed this page, so that all may gauge our ascent towards the $150,000 goal (coming in March).
Step Up for Dega
2019 Legacy Campaign
Goal –$150,000.00
We are all familiar with adages and sayings that allude to steps: "Climbing Jacob's ladder"; "A journey of a thousand miles begins with a single step"; "Many footsteps make a path"; and others. The Talladega National Alumni Association encourages you to Step Up for Dega by contributing to the 2019 Legacy Fund. Individuals, chapters, and organizations may participate at the following levels or steps:
Investor $10,000 and up
Champion $5,000 to $9,999
Sustainer $1,000 to $4,999
Builder $500 to $999
Founder $100 to $499
Supporter $1 to $99
Funds will be presented to the College in in two installments with the first during Alumni Weekend and the second during the fall Founders' Week celebration. With your help we can present one-half of the goal amount on that occasion.
Finally, our 2019 Legacy Campaign has a theme : Step Up for Dega. Surely, we can, by all working together to Support the College, Step Up for Dega…Step Up for Dega…Step Up for Dega… Step Up for Dega…Step Up for Dega…Step Up for Dega!!
Click HERE to make a donation to the Legacy Fund!