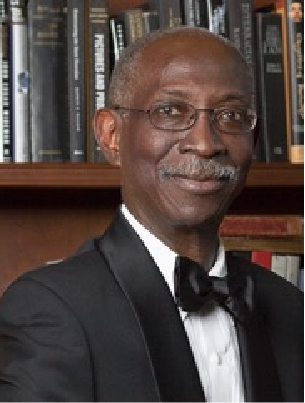 A Message from Russell Holloway

2021 Legacy Fund Campaign Chair
Talladegans and Friends,
The Talladega College National Alumni Association (TCNAA) thanks you for your support of the 2020 Legacy Fund Campaign.  As you are aware, total contributions were approximately $110,000.00.  This record donation means that we have contributed over $265,000.000 to Talladega College with the past three campaigns.  Congratulations!
Today we announce the kickoff of the fourth Legacy Fund Campaign, Step Up for Dega 2021.  The TCNAA leadership is confident that we can surpass last year's record total. You and other repeat and frequent donors have helped establish our culture of annual giving.  Broadly, Step Up for Dega 2021 will support projects and programs that enhance student life, and activities that improve retention and scholastic success. We will work with on-campus administrative units to identify specific programs within these areas.  Our goal is to have immediate, quantifiable, and positive impact for students. You stepped up last year.  Will you keep stepping? Please click on the PayPal button below to make your online donation or mail your contribution to: TCNAA, Norman Campbell, Financial Secretary, P.O. Box 260881, Tampa, FL 33685.
Again, thank you for your past support of the Legacy Fund.  I hope that we can count on you to Step Up for Dega in 2021.
Russell Holloway, 70
Step Up for Dega 2021!
Legacy Campaign Fund
Total to date: $12,080.00
Legacy Campaign Fund Contributors
Investor--$10,000 and up
Champion--$5,000 to $9,999
Karla FC and Russell Holloway
Advocate --$2,500 to $4,999
Sustainer--$1,000 to $2,499
Norman Campbell
Ruby P. Greene
Angelia Nichols
Virginia Saunders
K. Kellogg Foundation match for M. McKinney (2020)
Builder--$500 to $999
Kimberly Dickerson
Kazetta King
La Verne D. Latson
Founder--$100 to $499
Yvonne B. S.  Gregg
Lucy A. Johnson
Bahati Lett
Cynthia Ross
Supporter--$1 to $99
Maurice Minor
Make a donation to the Legacy Fund here