October 31, 2022
My Fellow Talladegans and Friends,
Looking out my office window at the vibrant fall colors, it is frankly rather difficult to concentrate on writing.  Growing up in the deep South, I never noticed any dramatic color change in the fall but was fully aware of the gorgeous blooms in the spring.  Like many of you, I will be on Talladega's campus in a few days.  I am eager to find out if it is a lack of vibrant color or my failure to notice them that shapes my memory of falls in the deep south.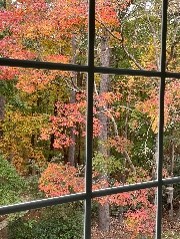 One of the highlights of the fall season is the annual Founders' weekend celebration and the crowning of Mr. and Miss Talladega.  The 2022 edition has been expanded to include the inauguration of Dr. Gregory Vincent as the twenty-first president of Talladega College.    The schedule can be found HERE.   I look forward to seeing you at the TCNAA board meeting on Friday, and to hosting you at the alumni reception at noon on Saturday.  If you are unable to travel to campus for the activities, you can participate in the meeting via Zoom.  A meeting link and agenda can be found HERE.
In our most recent national communications, you heard from our fund-raising chair and vice president, Ms. Racquel Lipscomb-Peck.  She expressed her belief that you would be strong in your support for our school, staff, and students as we embark on a new chapter in Talladega's history.  We have approximately eight weeks left in the 2022 Legacy Fund Campaign, and we are just shy of fifty percent of our goal.  I am confident that your help and commitment will ensure a successful campaign.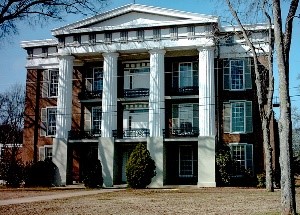 Here in North Carolina the vibrant color change signals the start of bright, crisp days and cool nights.  This is a relief from the hot and humid days that linger through the end of September and early October.  In a similar way, I sense a bright, crispness in my exchanges with faculty, administrators, and staff at Talladega College.  Things will change, and like my evolving landscape, at times will be cold and bare.  But it is the winter starkness that makes the blooms of each new spring so spectacular.  Let's welcome the change together—Dega Strong!
Russell Holloway, 70
Legacy Fund Campaign Contributors