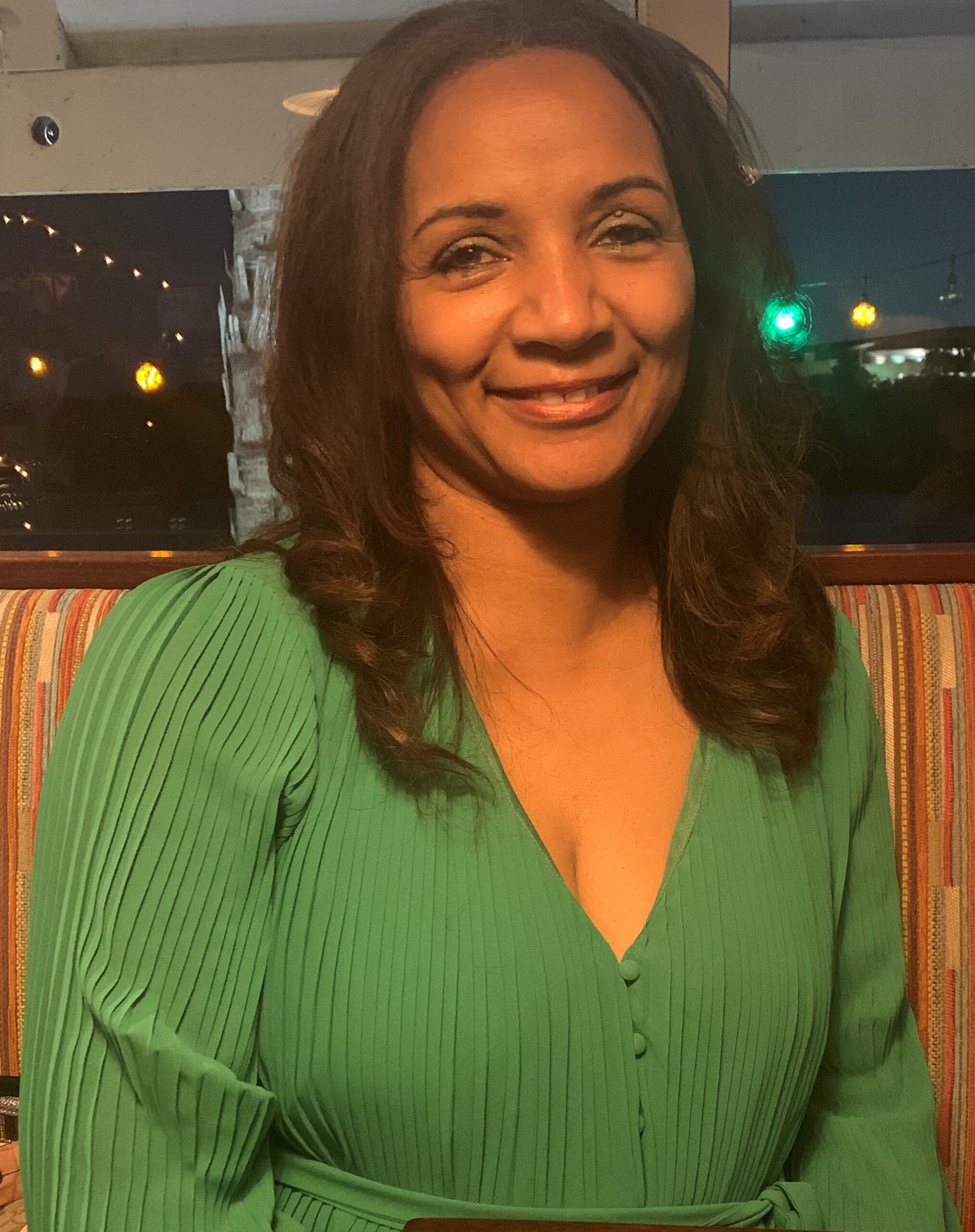 A Message from Racquel Lipscomb-Peck

2021 Legacy Fund Campaign Chair
Dear Talladega College Family and Friends,
I recently visited Talladega College. Walking its grounds and hallways, I couldn't help but feel nostalgic about my four years on campus. Yes, I love my alma mater but that's not why I agreed to chair the 2021 Legacy Fund Campaign or why I donated to the Legacy Fund. I donated because of the lifelong relationships I made as a student. My life is better, and I am better because I attended Talladega College and met countless friends with whom I interact daily.
During my visit, I toured most buildings on campus and the campus is simply beautiful. I met several students who listened patiently to my stories about the dorms, sitting on the wall, Dr. Braithwaite's class, and many other adventures I had as a student. It dawned on me that these students deserve my support. I am thankful that they chose Talladega College and I know firsthand that many of them have major financial difficulties. Several students have reached out to me from dire need.
So, if I can donate $25, $50 or $100 a month through a recurring PayPal donation or a larger donation, then it is worth it to give back to people and a place that continues to give to me. Give whatever you can. I'm all in for 2021! I am privileged and honored to be able to lead the campaign and to support the fund. If you are reading this, I ask you to do the same.
Sincerely,
Racquel Lipscomb-Peck
Chair, Legacy Fund Campaign
Step Up for Dega 2021!
Legacy Campaign Fund
Total to date: $49,300.00
Legacy Campaign Fund Contributors
Investor--$10,000 and up
Champion--$5,000 to $9,999
Deborah J. Higgins
Karla FC and Russell Holloway
Advocate --$2,500 to $4,999
Racquel Lipscomb-Peck
Sandra Stubbs
Sustainer--$1,000 to $2,499
Lydia L. Alexander
Norman Campbell
Ernestine B. Cole
Charellise Coleman
Sharon Doleman
Virtus Investment Partners
(Match for Sharon Doleman)
Deloris Frazier
Theressa D. Gaines
Ruby P. Greene
Gwen Veale Hendrix
Dorothy Jenkins
Angelia Nicholas
In Memory of Dove Savage Pinkney
(Los Angeles Alumni Chapter)
Dianne and James Reynolds
Virginia Saunders
Beverly Shields
Leonard Smith
In Memory of Marlene Wright
(Leonard Smith)
Rosalyn Zeigler
TCNAA Greater South Carolina Chapter
W.K. Kellogg Foundation match for M. McKinney (2020)
Builder--$500 to $999
Harriett F. Byrom
Vanessa Coleman
Gloria Davis
Kimberly Dickerson
In Memory of Ulysses G. FORD, II
(Beverly Odom Ford)
Lucy A. Johnson
Kazetta H. King
La Verne D. Latson
Bahati Lett
In Memory of Dove Savage Pinkney
(Alumni and friends)
Betty Wrights
TCNAA Eastern Region (Close out)
TCNAA Tampa Bay Chapter
Founder--$100 to $499
Maxine Beck
Evell D. Bowie
Jeffrey Bowie
Sharon Burt
Kamaria Campbell
Daisy Davis
Franklin Edward
Anita Elston
La Donna Evans
Yvonne B.S. Gregg
Tomeshia Hubbard
Glenda Johnson
Christopher Jones
Inger Jones
Darron Lockett
Charles Matthews
Veronica E. Miller
Dorothy Mills
Jennie Mosley
Darlene Neely
In Memory of Dove Savage Pinkney
(New Frontier Democratic Club, LA, Ca)
Lee Pitts
Cynthia Ross
Vermelle Simmons
Kathleen Smith
Solutions Architects
Jacqueline B. Turner
Sylina Williams
Elizabeth Wilson
Sommer N. Woods
LaVerne M. Wyche
Supporter--$1 to $99
Vivian R. Baker
Kristen H. Dulcio
Roberta Frasier
Ja'nelle La Croix
Maurice Minor
Marion Oglesby
Please click on the PayPal button below to make your online donation or mail your contribution to: TCNAA, Norman Campbell, Financial Secretary, P.O. Box 260881, Tampa, FL 33685.
Make a donation to the Legacy Fund here